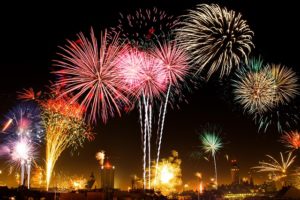 Did you have a FABULOUS end to 2017?? Are you prepared to shake the first days of 2018….. I AM!!
The words a significant number of you chose for one year from now are AMAZING and your reasons are rousing! Since I need a greater amount of you to play along… you can even now post today AND in the event that you posted yesterday… post again today and simply disclose to me what you will do!
TODAY I'm off work.. Truly!! I will prepare chocolate chip treats, go shopping, at that point go to Dad's for pork and sauerkraut… to ring in GOOD LUCK! Furthermore, it's GOOD LUCK it's being cooked there so my home doesn't stink.. goodness.. did I SAY THAT??? The likelihood of my home noticing decent today is EXCELLENT!!