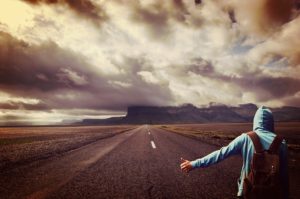 Now and again, a contention cleans up our shores and we take positions on inverse sides of the fence. A pastor said this, a superstar said that. A film delineates this, a book cites that. An anchorperson this, a government official tweeted that. Regardless of whether it is a socio-political open deliberation or a dubious remark – online networking talk guarantees that there is little space for subtlety.
Before long the thorny talk comes down to 'Us' versus 'Them'. As a rule, our reaction isn't for other individuals or their rationale, however for their political affiliations. Since we are more horrendous and furious in the virtual domain, we need our rivals to quiets down and vanish.
What's more, all of a sudden there can be two sides to a story appears to be unrealistic, too muddled to possibly be valid. What supposition, all things considered, remains constant in the event that it doesn't have establishes in an unbending conviction? What contention bodes well on the off chance that it discovers some legitimacy in a contradicting voice?
This taunting the 'opposite side' is an overall wonder running from Trump versus Hillary to Salman versus Shah Rukh. The by and large dismissal of the individuals who don't feel an indistinguishable path from we do is reflected in responses when companions react with, "How right? Never envisioned you were his fan?" Which basically means, "How might you like somebody I don't?"
Given that Twitter patterns choose the national account and the other way around, the reporters have fallen for the 'either-or' trap. On the off chance that one vainglorious stay welcomes twelve odd specialists and starts his show with a pre-considered idea that he is constantly right, the other is unwilling to connect with the individuals who oppose this idea. On the off chance that one diminishes patriotism to yelling over neighboring visitors, alternate lauds separatists by identifying with hostile to national voices. In the event that one is appointed by the TRP impulses to be constantly right, the other is an individual from an intense comfortable club.
Consider the possibility that I don't concur with both.
Vinod Mehta, the Outlook manager hit the nail when he wrote, "A TV stay's bad dream visitor is one who takes, 'then again' sort of positions. Intricacy, nuance, a push to investigate hazy areas is emphatically debilitated. In the event that you suggest road hangings and open floggings you are probably going to do well on TV."
With abbreviated capacities to focus, one hundred and forty characters set the motivation. While curtness has favorable circumstances, it does little to address complex issues. Furthermore, it's such a great amount of amusing to deride 'them'. Paint them all with one brush. All Sanghis are ignorant abusers. All Liberals are pseudo-sickulars. All Pakistanis are shrewd. All columnists are presstitues. The pot-shots short Marijuana add kick to our regular commonplace comforts. Evil is fun, manhandle freeing. Consideration is misrepresentation, class shortcoming.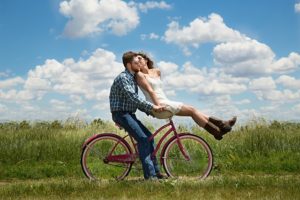 The inquiry is: Why have we turn out to be so obstinate and polarized  about simple  issues, for example, a notice, a battle, a conclusion or a senseless remark?
How about we for a minute decline to take a solid judgmental position and docilely leave to an acknowledgment that everybody is qualified for their perspectives. Wouldn't it be an apathetic acknowledgment of fall back on toleration when in doubt? More regrettable, our limited stand could encourage extraordinary voices, pushing the as of now contracting moderate voices down the quiet valley?
Then again, consider the possibility that we keep on calling our rivals 'idiotic' and decline to draw in with 'them. Wouldn't our refusal to draw in with 'them' push them away? Shouldn't this refusal be viewed as scholarly priggishness to become acquainted with the 'opposite side'? Isn't this refusal the very thing we seethe against the 'opposite side'?
There are no simple answers. For one, connecting with inflexible personalities requires tolerance. Also, our own is an age that sees little legitimacy in postponed answers.Who has the persistence for a relevant clarification? Reassuring that most issues that get us aggravated up via web-based networking media have little to do with our regular daily existences. Who ridiculed our sportsmen or our saint are not the issues that extremely matter. Likewise in light of the fact that when we meet a fragile living creature and blood individual, we regard the limit of 'settling on a truce'.
So who am I on the off chance that I take a 'then again' position rather than a sweeping Yes or No? Who am I, in case I'm for the most part traditionalist, intermittently direct yet every so often liberal? Confounded? No. While I have a stand, I'm willing to tune in and reflect. I am willing  to leave a little window for the prospect that the 'opposite side' could have some legitimacy as they would like to think. Can you?